Design register your food / beverage container
Protect the shape of your packaging
Get a Design Pending Number to protect the shape of your food / beverage container for only US$99. This reserves your right to file corresponding design registrations worldwide for 6 months.
A design registration prevents others from making, importing, advertising, selling or using packaging that is "substantially similar" to your packaging.
Tip: You can also design register the shape of your food product ‐ think: McDonald's Big Mac burger with the middle bun.
Most successful fast food companies develop and protect their unique packaging. This is seen as part of their "branding".
Examples of registered designs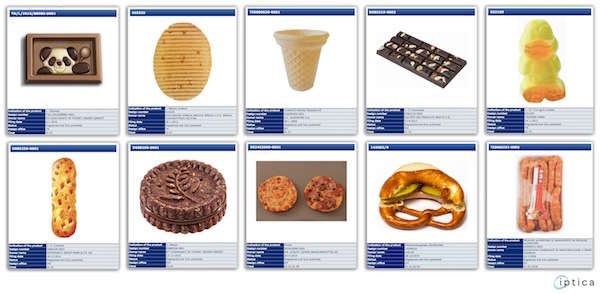 Steps to get a Design Pending Number
Example of completed form ⇨
Enter the applicant's name and address
Enter the product type (e.g. container, foodstuff)
Enter the class (e.g. class 9 for containers, class 1 for foodstuffs)
Sign forms
Upload drawings / photos of the product Tip: Use black and white photographs, as this will not restrict your design to a specific combination of colours. The trend is to use photos for registered designs instead of drawings. At the end of the day, a design protects the way something looks. So, photos are best.
Pay US$99
Start now
Do not publicly release your container until we email you the Design Pending Number.
Note: You may then mark your product or packaging "Design Pending" worldwide. Some countries, such as the US, use the phrase "Design Patent Pending".
What happens next?
Within a day (Mon‐Fri), we will email you a Design Pending Number. This number reserves your right to file design registrations worldwide (177 countries) for a period of 6 months.
Towards the end of the design pending period, you should consider filing designs in countries in which you sell your food / beverage. This can even be done after the 6 month period in Europe, the US and Canada, which permits designs to be filed within 12 months of first public release.
In the Paris Convention country in which we filed your design pending application, we can assist in prosecuting this application to grant and send you the design registration certificate.