Who can forget Fredy Vasilev's notorious pitch on Dragons' Den (2013)? The pitch that scored a record 1.5 million views on YouTube. A pitch so terrible, the channel sadistically extended the insert.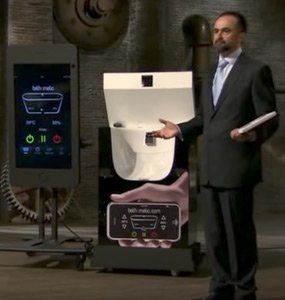 Vasilev's bathroom frolic began in 2007. By 2013, with perspex mockups in hand, Vasilev asked the Dragons for £1m for 20% of his business. But, what was this stonking £5m business?
Basically, Vasilev invented a system for controlling the temperature and level of bathwater. Now, Hold on. I know what you're thinking: how on earth is this "new"? Well, it wasn't. In 2007, Japanese patent no JPH10332194 "Automatic hot water supplying device with function of filling bath with hot water" tried unsuccessfully to patent the same general concept ‐ this patent was refused by the Japanese Patent Office.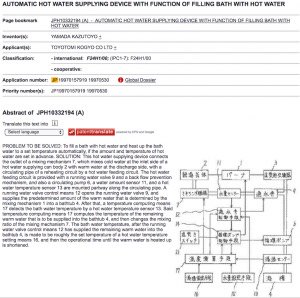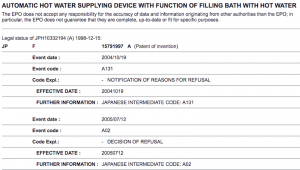 Vasilev considered the £1m investment a "no‐brainer". With forecast sales of £3m in year 1, £10m in year 2 and £50m in year 3; and the "fact" that his systems were "patented", the shareholding was a steal at that price. Assuming £2,500 per bath and a 50% mark‐up by retailer and distributor, all he needed to do was sell 110 baths per day in year 3. And, with a website like this, he was surely more than half way there: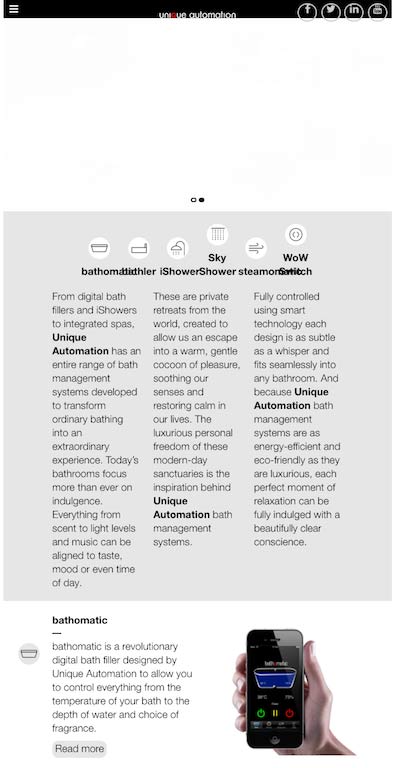 Vasilev was a nascent "spreadsheet billionaire".
Yes, Vasilev (pictured looking particularly purposeful below) claims his system is patented. According to Vasilev's Linkedin profile (last updated in October 2016), and marketing material posted online: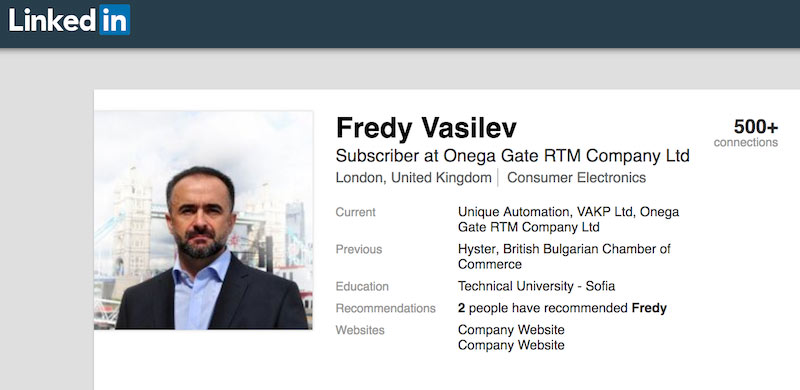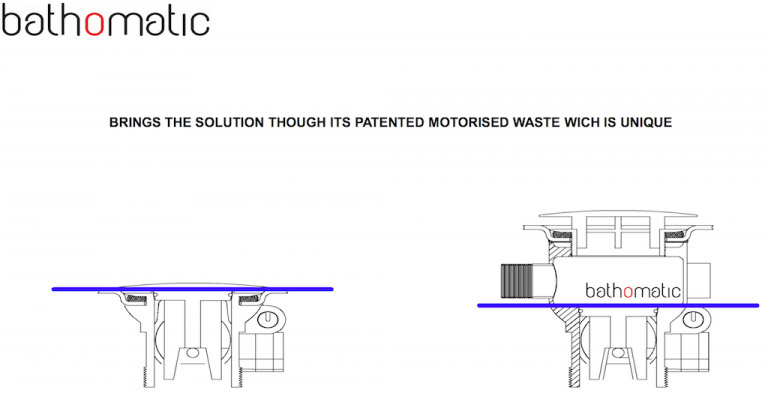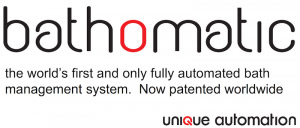 But are these patents for real? One can mark one's product "Patent Pending" for $99.
We found the BATHOMATIC trademark on the UK trademark register. The applicant is "Plamen Vassilev".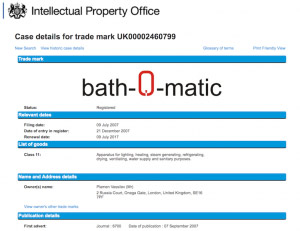 A search through patent databases for patents in the name of Plamen Vassilev reveals the following patents:
European patent 20121893 (2006) "Automatic bathtub filler"
This patent claimed a system that recirculates drain water to either an overflow outlet or a wall or ceiling mounted spout ‐ a feature incorporated in the BATHOMATIC TO GUARD model. However, this patent has "ceased" due to non‐payment of renewal fees: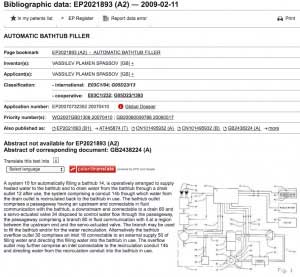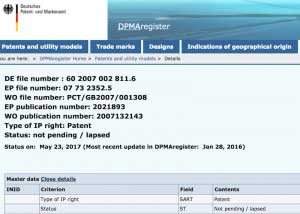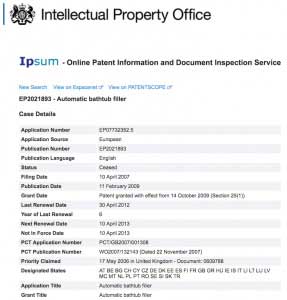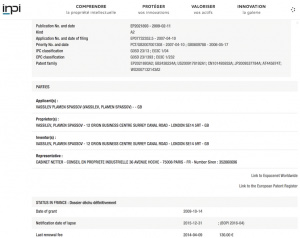 GB patent 2470423  (2009) "Input/output device"
This patent claimed a control device connectable to a box, including a push‐fit data coupler. When writing this claim, an assortment of devices (e.g. phones) connected to a computer via a USB port should have come to mind, but clearly not.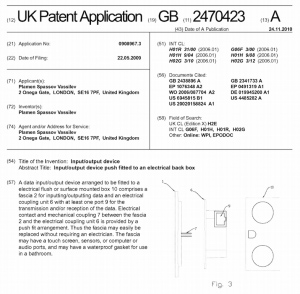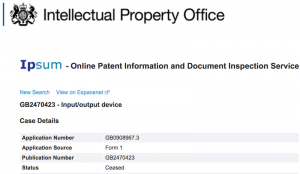 Unsurprisingly, this patent also "ceased".
European patent 2307815 (2008) "Bathtub heater"
This patent claimed a heater on a bathtub wall and a sensor with controller for regulating the water temperature.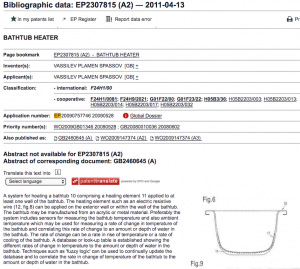 Yes, a heated bathtub. Clearly, Vasilev had never cracked the nod for a dip in a Jacuzzi.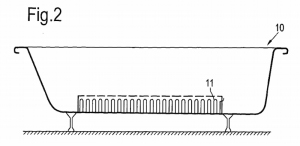 Patent status: "withdrawn".
GB2514745 (2012) "3D input/output touch control device"
This patent claimed a hockey‐puck shaped input/output device with an Ethernet port, a wifi port, a USB port, an IEEE1394 port, or an RJ‐45 port.
… a gentle, yet solid predictable learning curve.
Again, "withdrawn".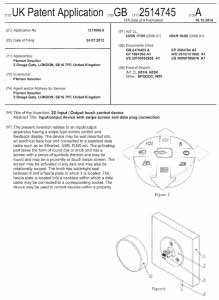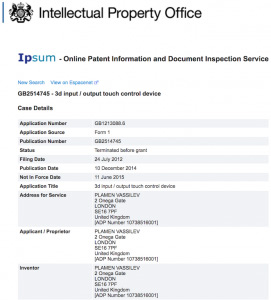 Basically, Vasilev has no patents. Anyone can copy his products. But, an ubiquitous lack of interest to do so may be his greatest asset. Until this becomes mainstream, the rest of us will have to accept the rigour of tap turning as our lot in life.