Trademarks can be much more than mere Words and Logos. They can protrude into areas that are generally considered the domain of patents and designs. Here are some inspiring examples:
No. 1: Underwear
JOCKEY loves Y‐Fronts so much they even trademark registered them. I'm (reluctantly) intrigued to find out what their P‐Front looks like.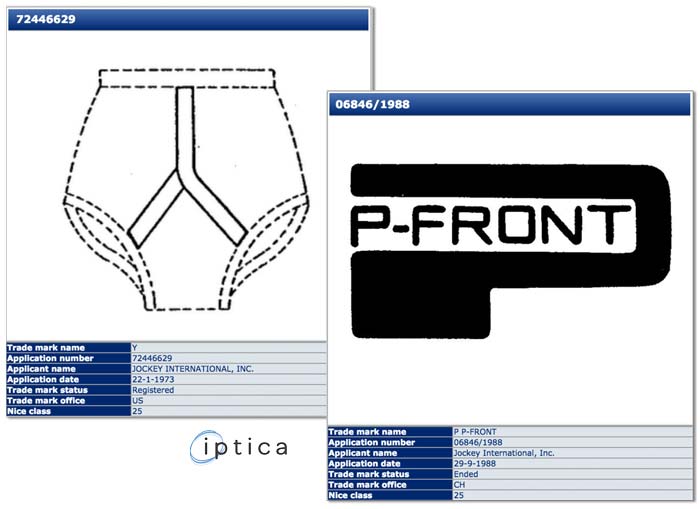 When Y‐Fronts became "last season" in Eastern Europe, JOCKEY launched the H‐Front … for the dexterous.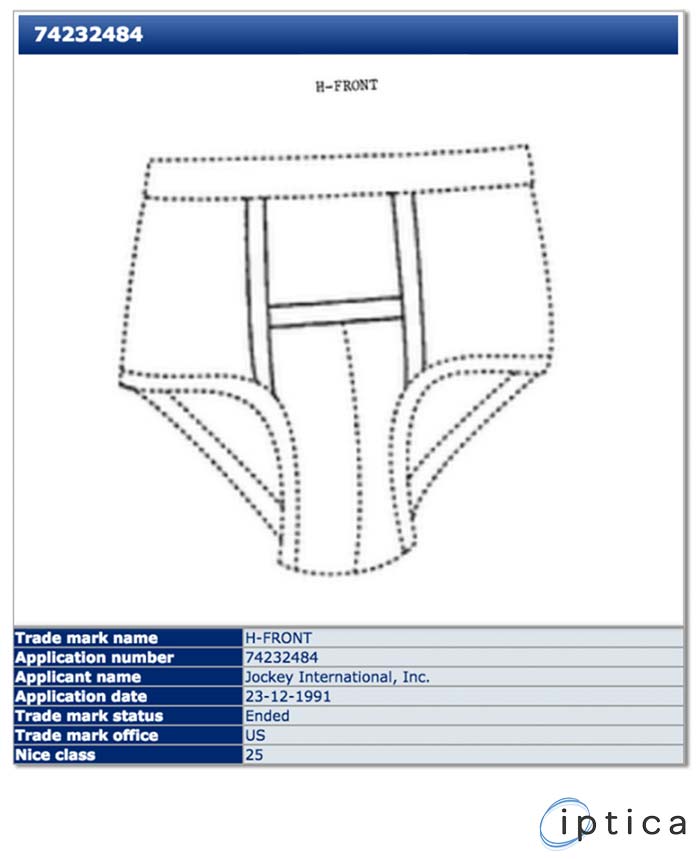 No. 2: Logo-art
USAIN BOLT registered his legendary lightning pose. NIKE registered the leaping basketball player. LACOSTE registered the spiff on a grass court!
Slightly different markets.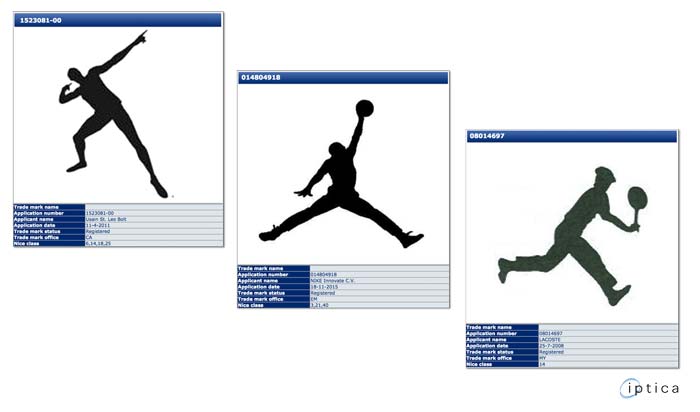 No. 3: Pay-off lines
Everyone knows NIKE's "JUST DO IT". It's great, but getting there wasn't a doddle. This winner was the culmination of a great Nike Pay‐off line evolution. Does anyone even recognise these less‐than‐memorable Pay‐off lines?
Included are: classics like "My better is better than your better"; the manly "No Balls. No Brilliance"; the tear‐jerker "Let me Play"; the trite "Athletes are Athletes"; and the tome of Pay‐off lines "Welcome to Bracketville. Stay as long as you can".
"NIKE. PERSIST"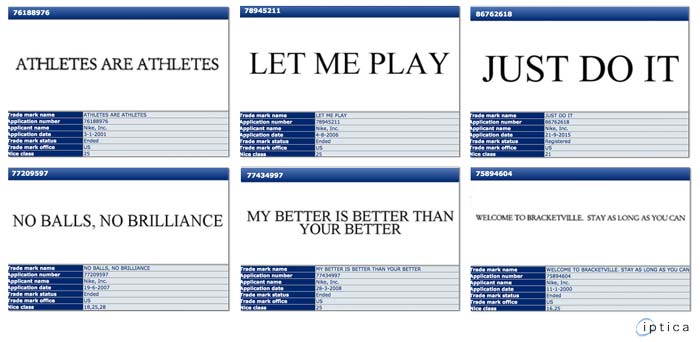 No. 4: Just because we love it
I know that this post is intended to focus on trademarks other than Words and Logos, but this has to be the best trademarked LOGO I've seen ‐ a logo for a Canadian rock band … They should've printed posters.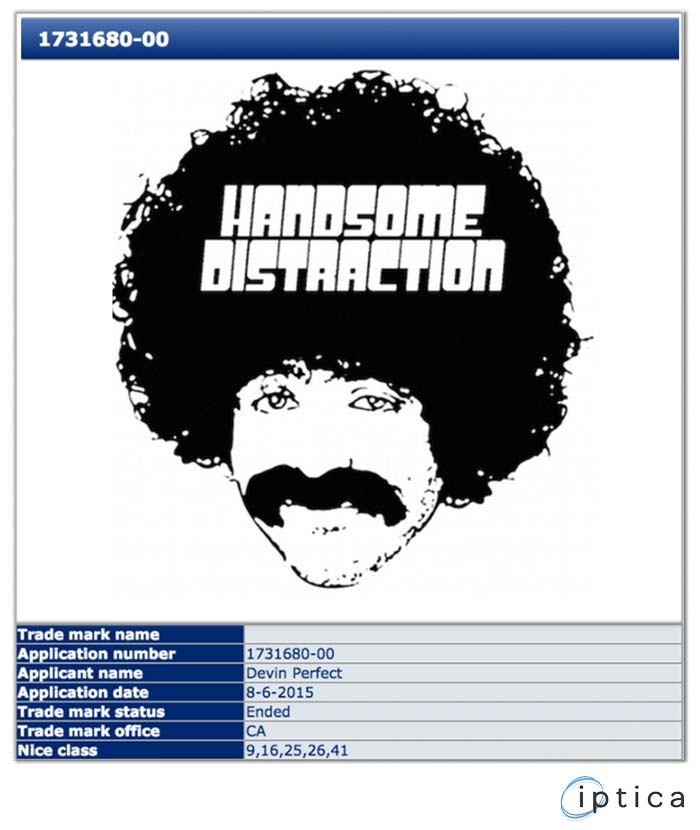 No. 5: Packaging
Packaging forms part of clothes branding. NIKE trademark registered the orange portion on its shoe boxes; PUMA took it to the next level, trademark registering its "Clever Little Bag" …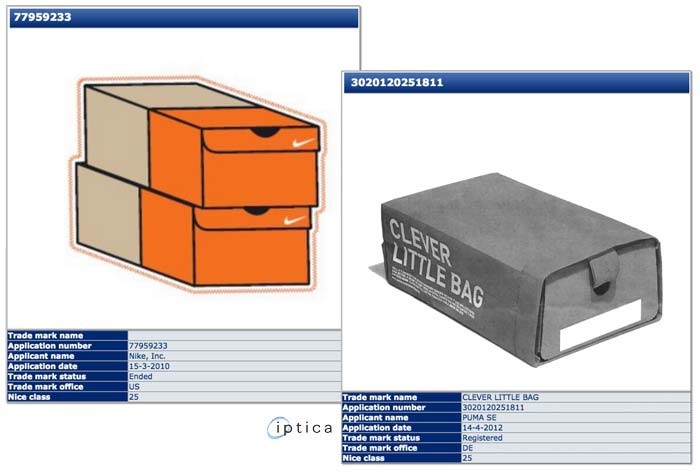 No. 6: Store layout
BoardRiders Inc., the company that owns VONZIPPER, BILLABONG and QUIKSILVER has trademark registered the look of its store. CAFFE NAPOLO protected its "outside look". But, don't ignore the inside: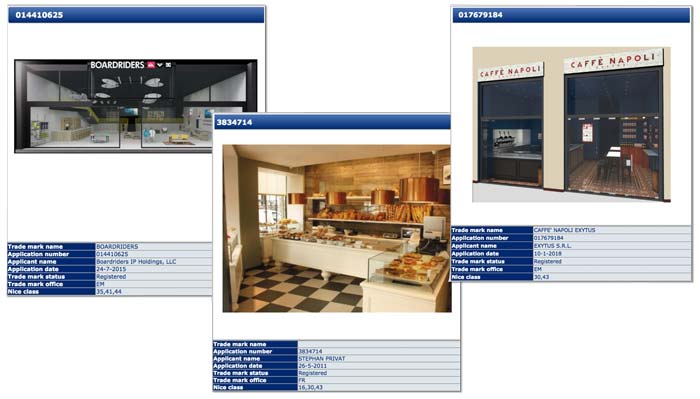 No. 7: Pure-Cool
How cool is this?
COFFEE IN A CONE!
Was it:
‐ Patented? No
‐ Design registered? No
… it was TRADEMARK registered.
No. 8: Chocolate
Nestle loves its KIT‐KAT. They didn't Patent it. Neither did they Design register it, but they spent a lot of time and money trying to trademark register it ‐ not just the name, but the packaging and the 3D shape (1 finger, 2 fingers and 4 fingers) …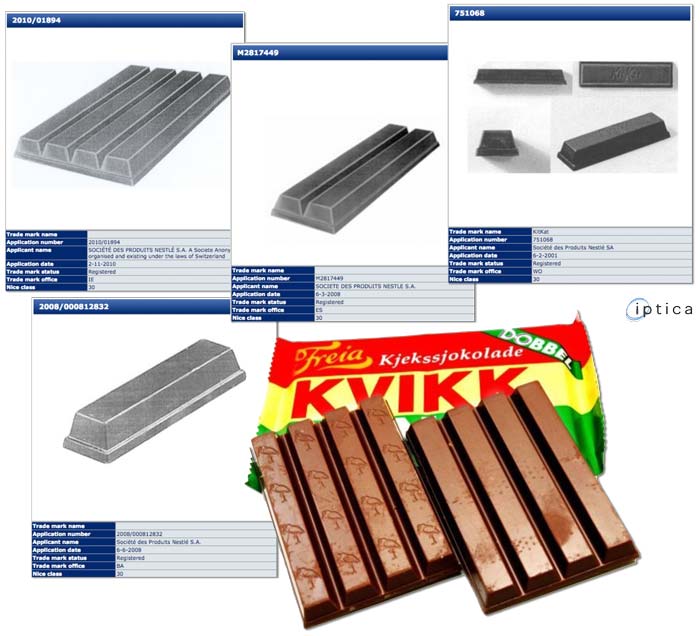 Too bad for the Norwegian fly in Kit‐Kat's soup ‐ Kvikk Lunsj.
No. 9: Print designs
ED HARDY trademark registered all his designs …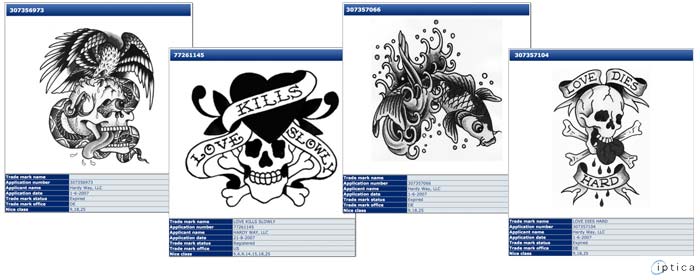 And, IRON MAIDEN trademark registered all their cool album, poster and T‐shirt graphics …
NO. 10: Soles
Everyone knows the DR MARTENS' trademark and logo, but Dr Martens' BRANDING extends to the SOLE of its shoes. Vans followed suit …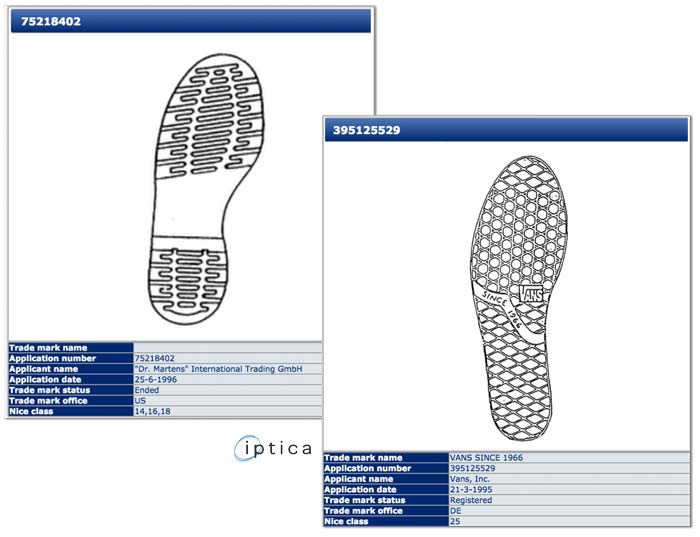 No. 11: Street food
In 2018 Caroline Bergqvist started selling Crepes from her street food trailer in Ystad (Sweden). One of the first things she did was to register her trailer as a 3D trademark so that no‐one else could ever sell food from a similar pink candy‐stripe trailer …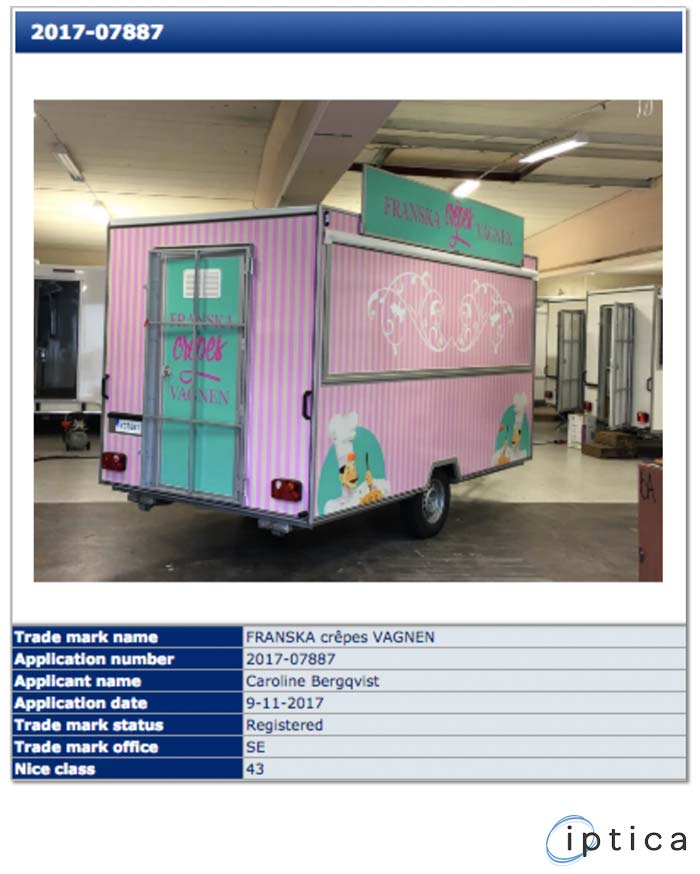 No. 12: what on earth?
Definitely unusual ‐ registered 3D trademarks for:
a super‐looking tea leaf ball; and
a melon, which is admittedly particularly round.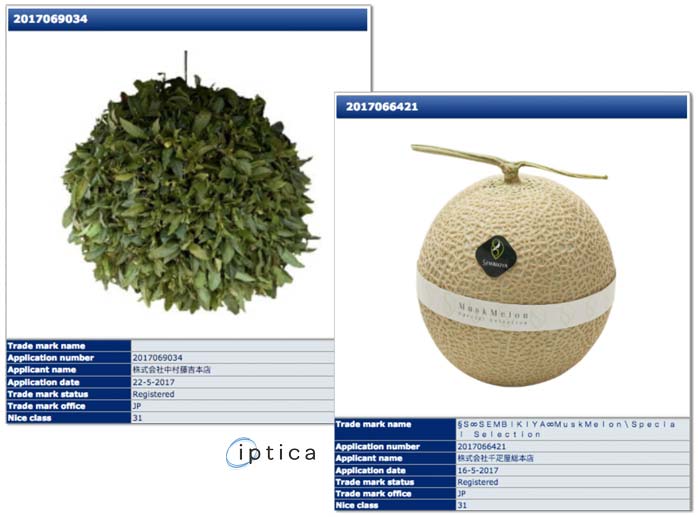 No. 13: Pattern
Thinking of copying the iconic BURBERRY's coat? Well, you can because the design registration has lapsed. But, don't add the tartan fabric ‐ this is trademark registered.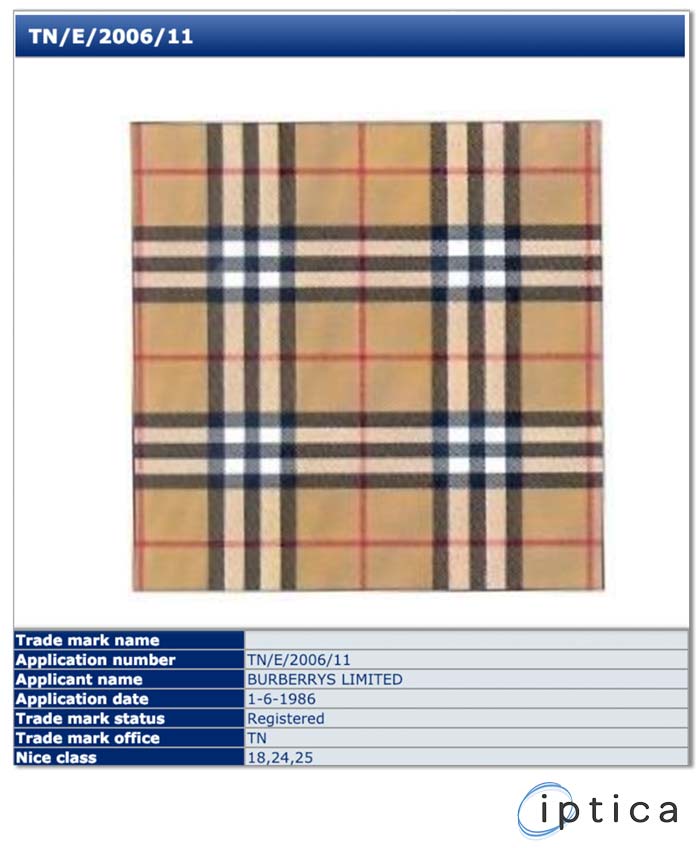 No. 14: A little ankle
THOMAS PINK added pink tabs to the bottom sides of their shirts as part of their branding, and trademark registered this feature.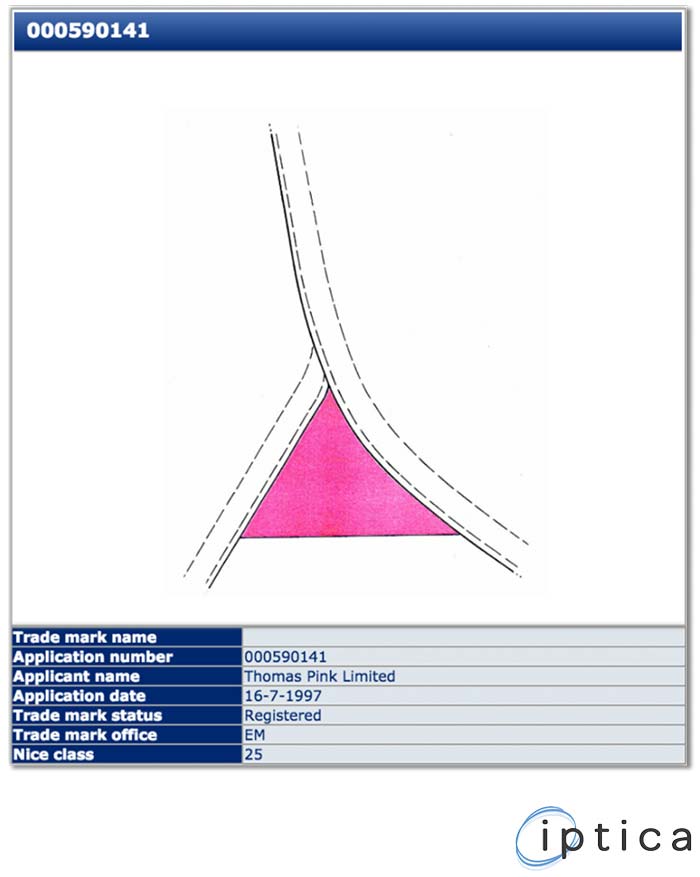 No. 15: Bottle
Despite being iconic, the conical CAMPARI SODA bottle did not prevent DR. JEKYLL's bottle from being registered as a 3D trademark throughout Europe.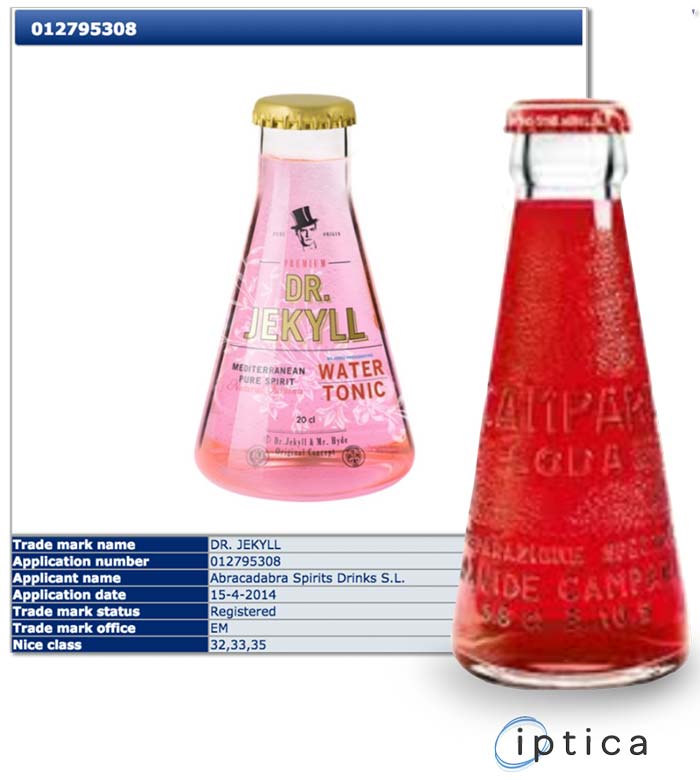 No. 16: Games
What protects the ANGRY BIRDS App?
Patents? Not a sausage.
Designs? Rovio Entertainment tried their hand at registering one design, but decided to change tack to …
Trademarks ‐ many trademark registrations. Basically, a trademark registration for each ANGRY BIRD character.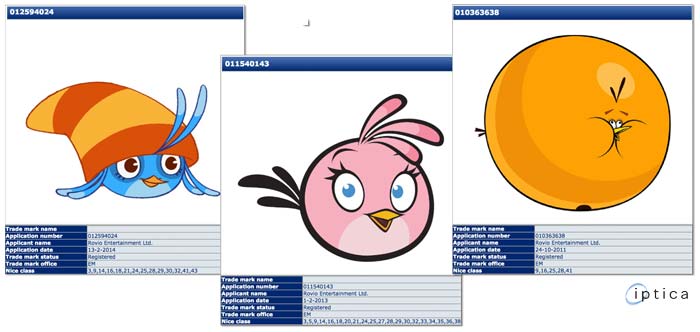 No. 17: Cross-over
LEVI'S loves their POCKET design so much, they even trademark registered applying it to BAGS …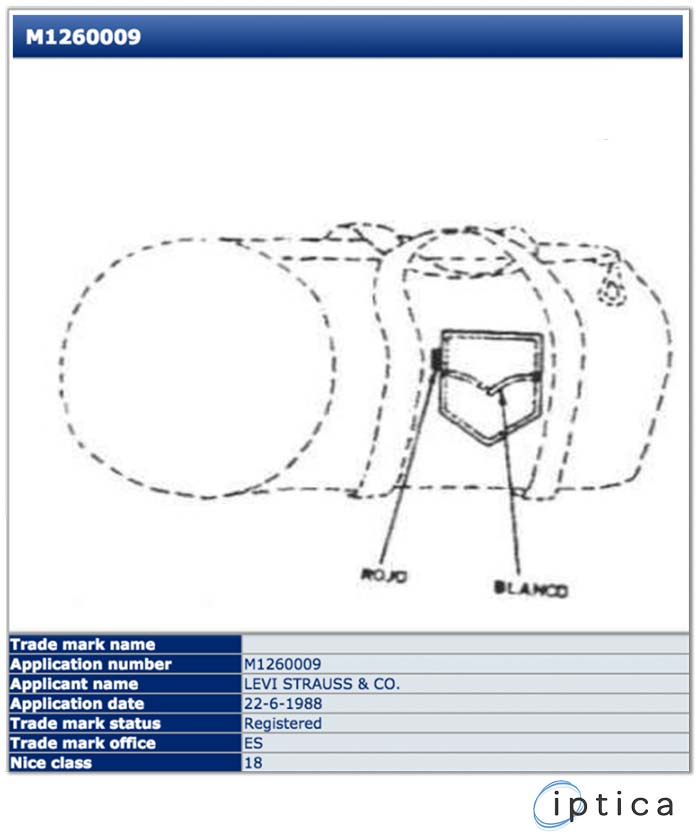 No. 18: Adidas, but not
The CHEVRONS on HELLY HANSEN clothing is part of their branding, protected by registered trademarks …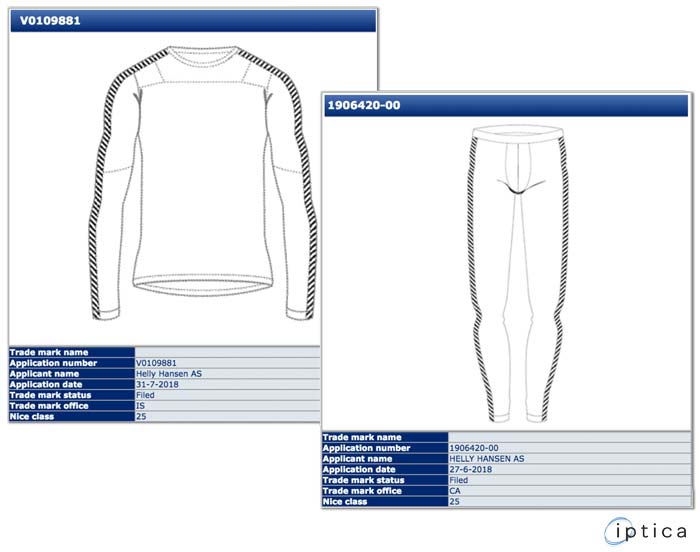 No. 19: Food
If you're thinking of making BRUSCHETTE, watch out! Maretti has trademarked registered the shape of its "distinctive" Bruschette throughout Europe, so no‐one can make Bruschette bread that looks anything like this perfectly normal slice of bread … EVER!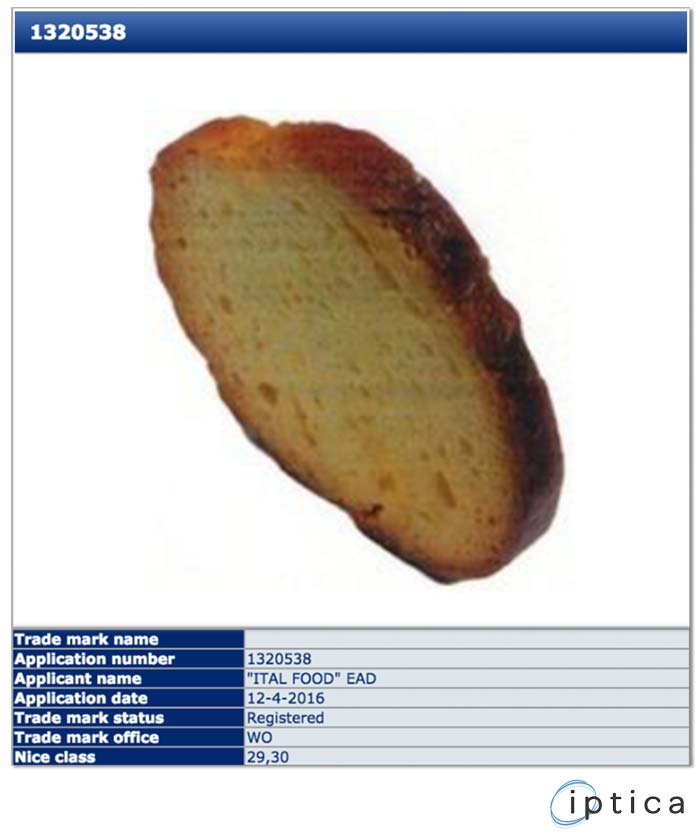 No. 20: Tabs
Before settling on the RED TAB, Levi's was toying with a few other colours, and trademark registered all of them …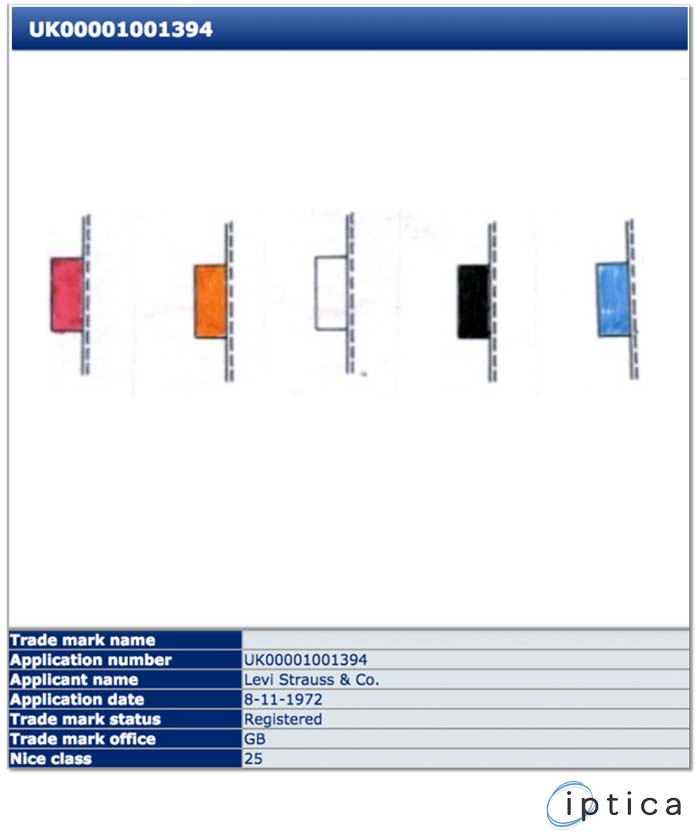 No. 21: Jelly Bears
The HARIBO Goldbear (jelly bear) has recently been registered as a 3D trademark.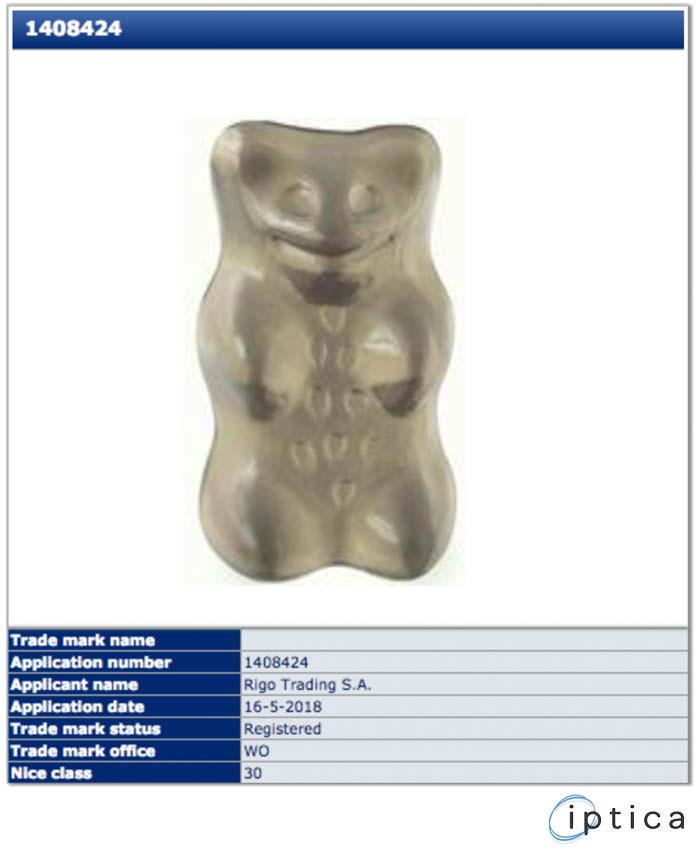 No. 22: The great
Evolution of NIKE's Pay‐off line:
DO IT RIGHT.
DO IT BETTER.
Still not quite there.
JUST DO IT … Hey. Stop distracting me!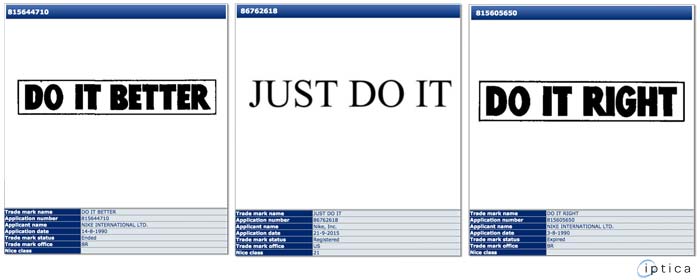 No. 23: And, if it's that Good, put your Name on it & trademark it!