iTeddy - the stripper bear that flashes a multimedia device.
From Mom to little Johnny: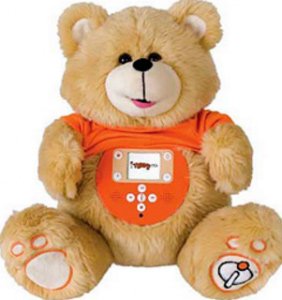 From Mom to Dad:
[X ‐ Image censored by wife]
During Imran Hakim's pitch to the Dragons, Imran claimed his Teddy was patented. Seriously? I recall having a tinkle-tinkle Teddy as a kid. Can't quite recall the name, because in those days toy makers were not big on branding. Why go with something catchy like iTeddy, when you can say more with more, like "Bantam Brown Plush Musical Teddy Bear Wind Up Music Box Stuffed". Yes, that's apparently what my cuddly little head-bobbing bear was called - thanks to a Google search: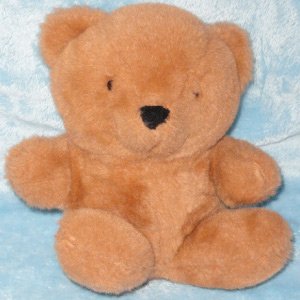 Theo Paphitis made his investment offer conditional "that the patent stands up". But, in the end, Imran walked away with £140,000 from Theo and Peter Jones in return for 40% equity, and made it as "Dragons' Den's first investment millionaire".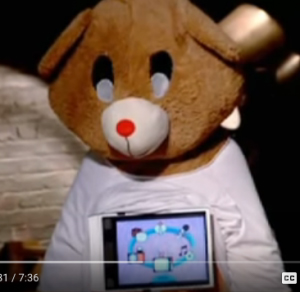 But, what happened to the iTeddy patent? Well, Theo and Peter were well and truly duped. True, Imran filed a patent: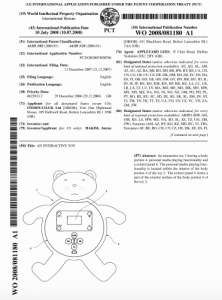 But then again, anyone can "file" a patent for anything. The rub lies in getting it granted.
Imran's patent claimed:
"An interactive toy comprising a body portion, personal media file playing functionality and a control panel, wherein the personal media file playing functionality is located within the interior of the body portion of the toy, and the control panel forms a part of the exterior surface of the body portion of the toy."
I know what you are thinking: why do patent attorneys need to study and practise so long to qualify to write stuff like this? Even the drawing looks more technical - at least the draftsman had to draw lines connecting the numbers and thingies.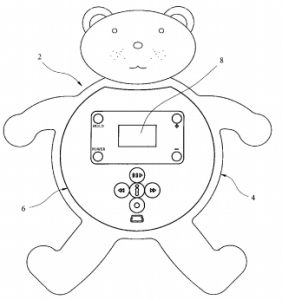 The iTeddy Dragons' Den episode was first aired on 14 February 2007. Fortunately, for Imran the first patent examination report was only issued on 30 June 2009:

You're reading it right: None of the claims are "novel", and none of the claims are "inventive". Fifteen penalty shots - all wide. I bet the examiner also had a Bantam Brown Plush Musical Teddy Bear Wind Up Music Box Stuffed. But, clearly he also couldn't recall the name of his cuddly musical Teddy with the Maharashtra Indian head bob. Instead, he referred to the following earlier patented cuddly bears: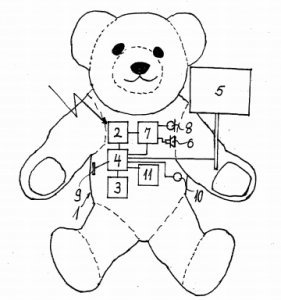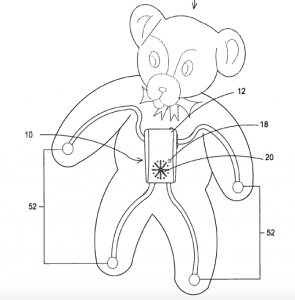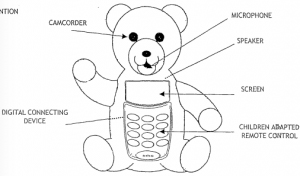 With the stuffing pulled from his iTeddy patent hopes, Imran abandoned all patent dreams. Strangely, he did not file any design registrations to prevent others from copying his £60 thalidomide stripper bear. Instead Imran went "all in" on black - trademarks … and generated global iTeddy sales of £11m per year.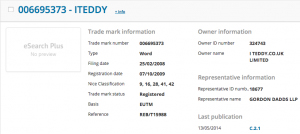 The problem is that in 2016 the UK Trademarks Office even refused Apple a trademark for "iWATCH".
Cautionary tale message: to close a deal on Dragons' and make it big out there, who needs registered intellectual property? Just say you've got it!